About first impression of Ukraine and Ukrainians, the best and the worst things in our city and what Chernivtsi should change to attract tourists.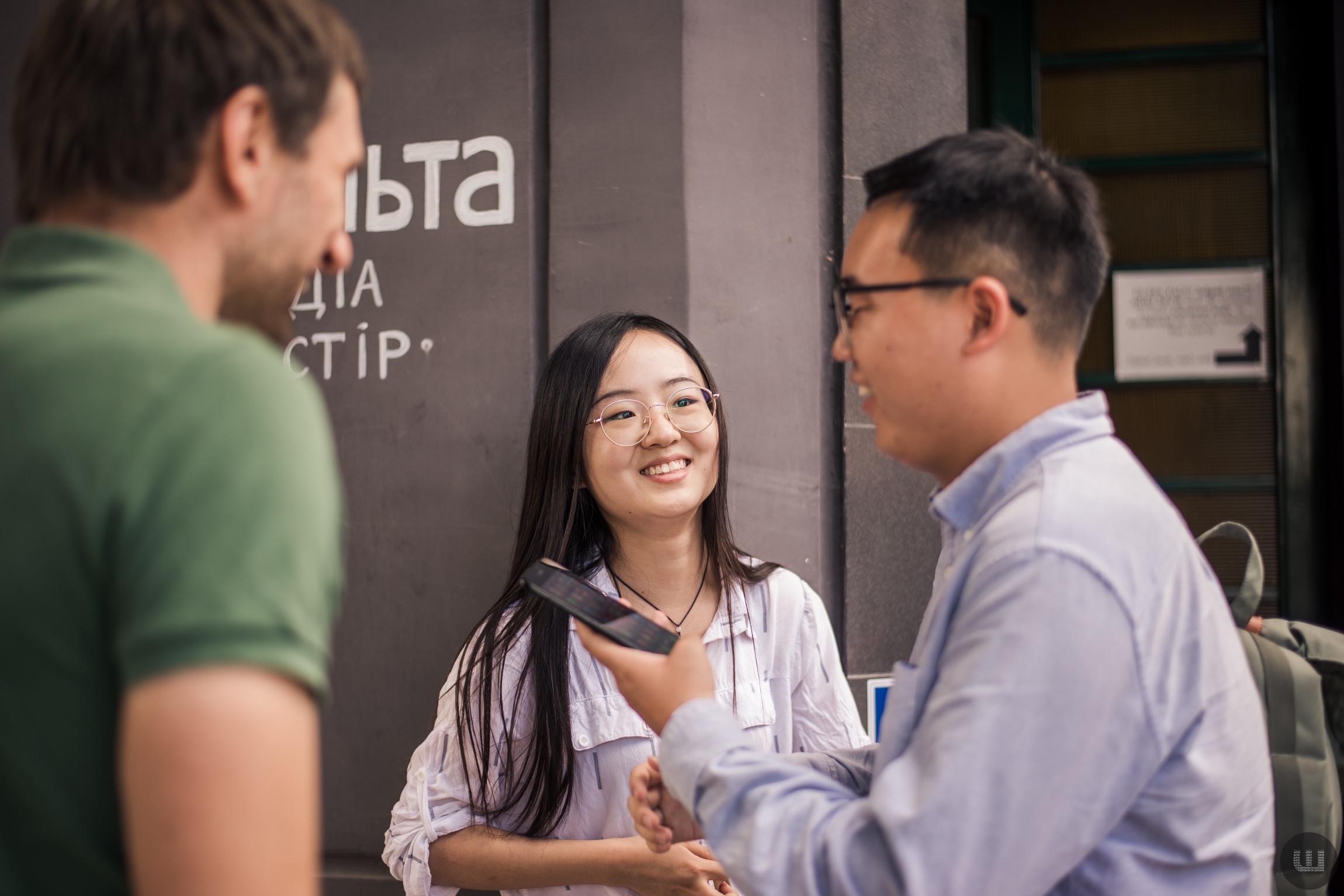 Ukrainian version/Українська версія
Jeason and Iris are members of the volunteer organization AIESEC. They have come from China, have been living in Chernivtsi and teaching English for children and adults for almost a month. They shared their first impression of Ukraine and Ukrainians, the best and the worst things in our city and what Chernivtsi should change to attract tourists with «Shpalta» editors.
 The purpose of the visit to Ukraine
Jeason: We are university students in China. I'm studying finance. Most of the Chinese want to be connected with business. It's very popular in our country.
 Iris: I am studying hospitality management, all about restaurants and hotels.
Jeason: Now we are living in Chernivtsi and working as volunteers. Members of our volunteer organization (AIESEC) teach children and adults English, Chinese, French, and German. For example, we teach Chinese and English.
Iris: We have been living in Chernivtsi only for one month. We haven't found any hotel or hostel. I live at one of the volunteers' house. Jeason lives with a host family.
Jeason: They are very friendly to me. They like to cook some traditional food for me. Host family also gives me lots of help. It doesn't matter that they don't know English very well. They try to explain everything using an online translator, give me necessary information. So friendly… I love them very much.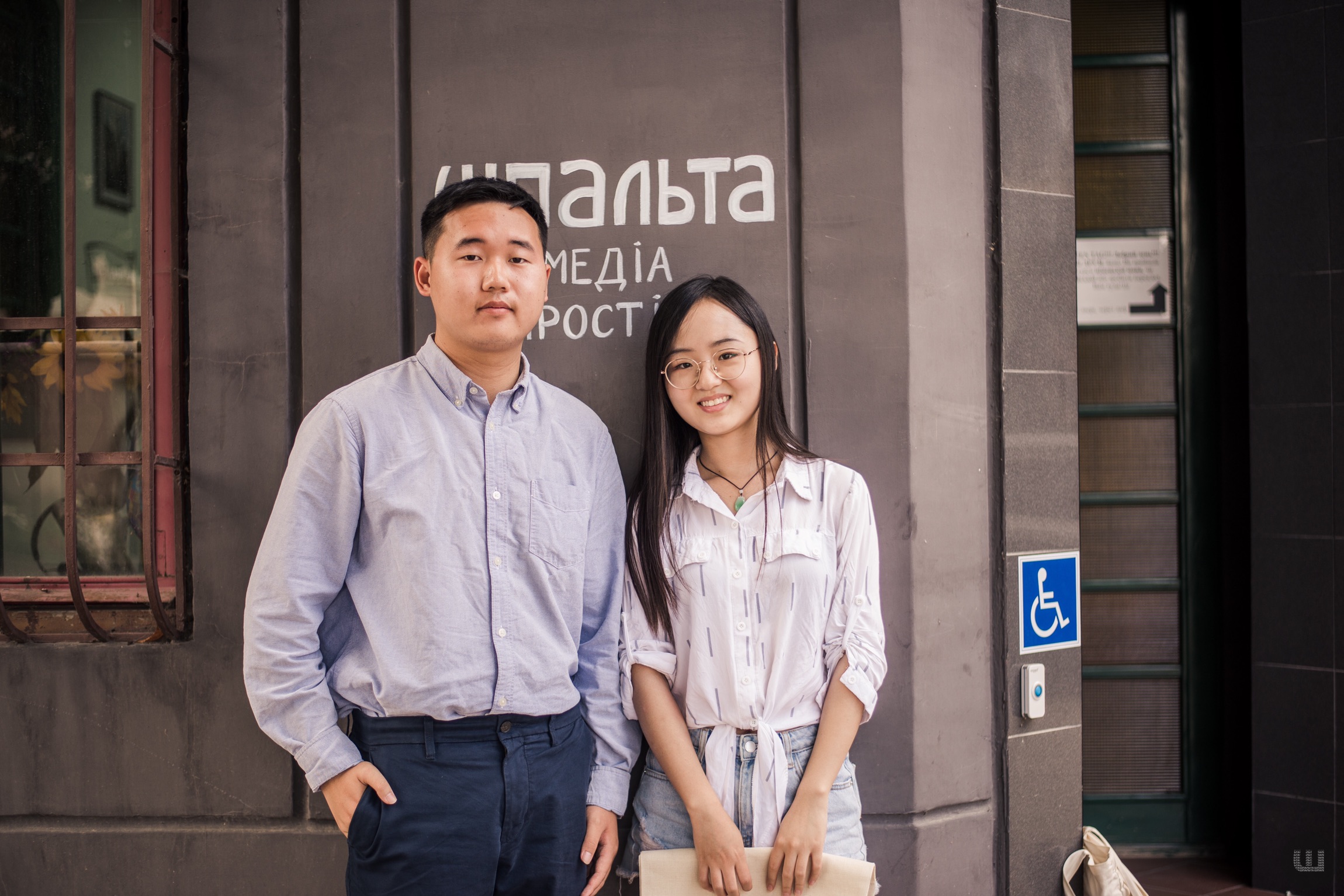 Iris: By the way, your traditional food is really good. So much cheese and sour cream. The thing that I like most is that Ukrainian soup. With cream, chicken, potatoes and mushrooms. I like it even more than your famous borshch.
First impression about Ukraine
Jeason: As for me, the best thing in Chernivtsi and in all Ukraine is people. They are very nice and friendly. They are more friendly than in our country. Ukrainians always say "hello" to me, try to use their English, find some web translator. Also a lot of people ask me where I am from, want me to tell them something about China. I like to hear: "Wow! Chinese people! What are you doing here in Chernivtsi?". I remember one day. Maybe it was my second day here. I couldn't find a way back home. I couldn't find a bus stop. So, I asked passers-by and used Google translator. I translated in Ukrainian phrase "Where is the stop?". I was really lucky to meet that one passer-by who could speak English. So, she told me where the stop was, and offered to take me there. We were probably walking for half an hour. And in the end she told me, if I have any problems, I can call her or send messages. She also said if I wanted to find out anything about Chernivtsi, Ukraine, I can ask her. People are very friendly here.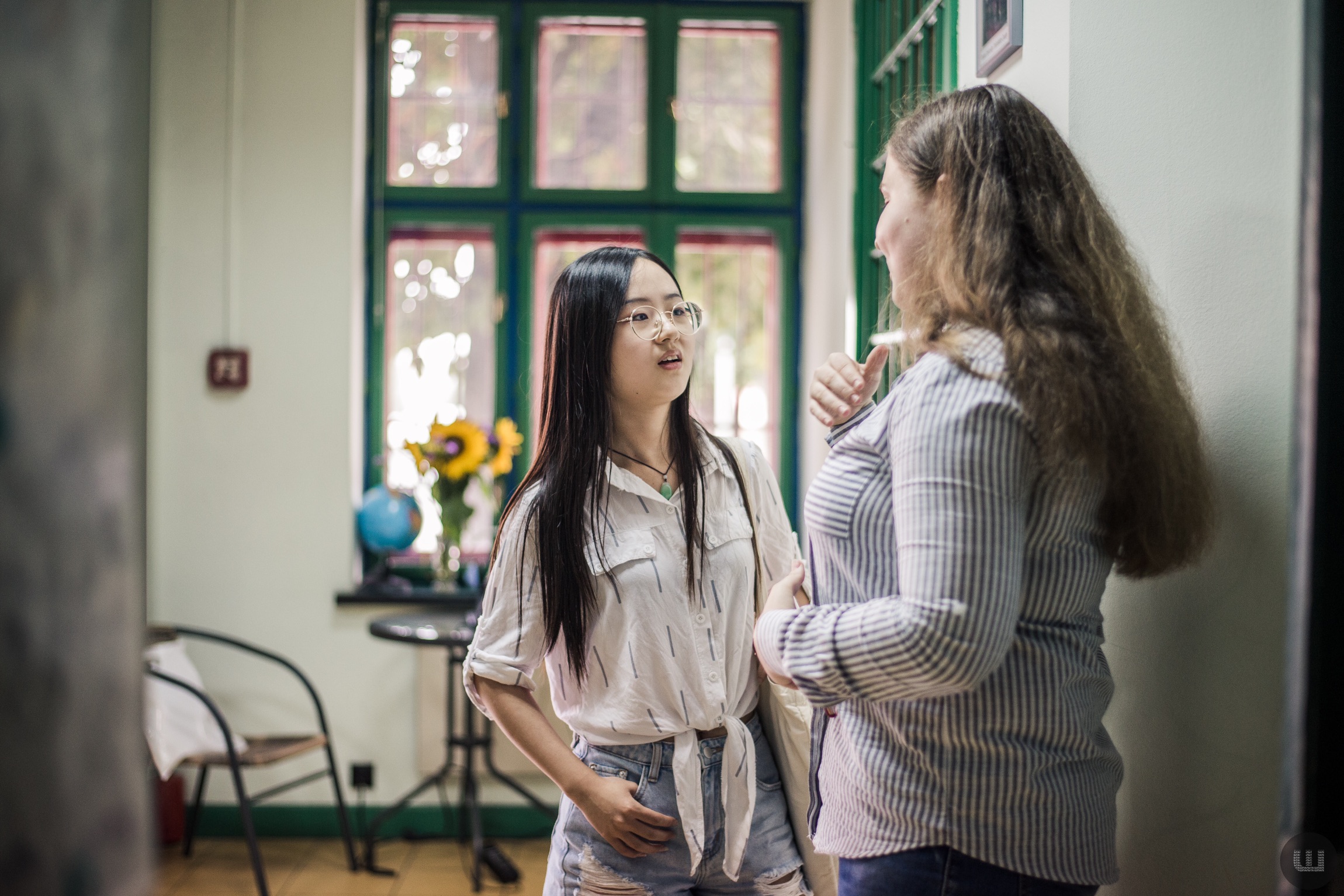 Iris: The English language is a really big problem in Chernivtsi. Few people here can explain anything in English. A lot of people in Chernivtsi know only "Hello. My name is…".
Jeason: In most situations we can speak only with our friends, AISEC volunteers. In other cases we use online translators. Most Chernivtsi dwellers don't speak English really well. That's why we are here. Some young people can speak English, but older people don't understand us. I hope that all Chernivtsi people will speak English very well some day. To travel around the world, to study, to communicate with anybody. That's why we are here. Our students are very friendly, too. After our lessons they always offer to have lunch together and show us interesting places in Chernivtsi. Our small students sometimes are really noisy, but it's fine because they are children.
The worst and the best in Chernivtsi
Iris: We enjoy the University and your main street, Kobylyanska street, most of all. There are many good restaurants there. The park behind the University is really nice, too.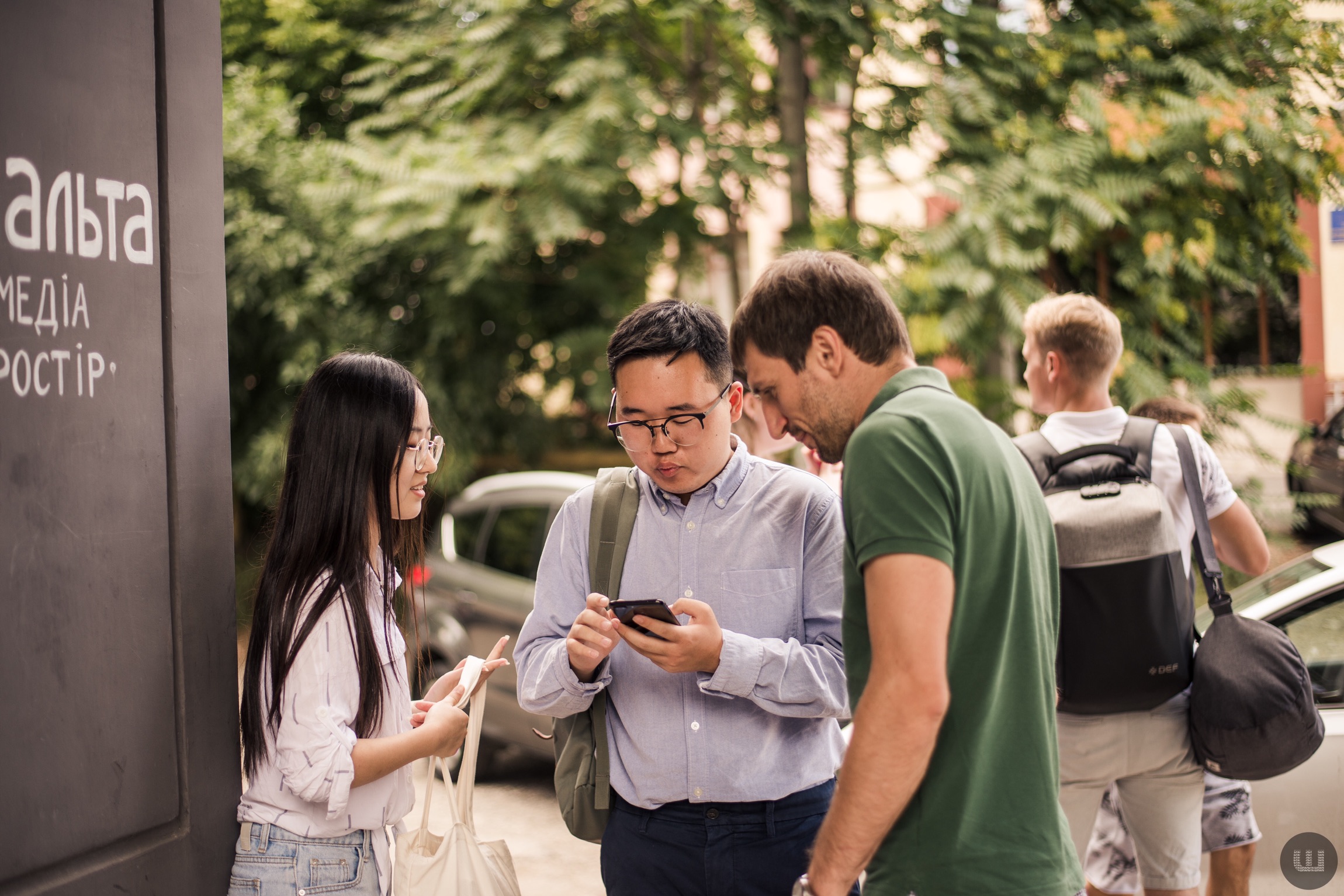 Jeason: Communication is a big problem. But not only for Chernivtsi. There are a lot of problems with transportation system, especially in your city. We are not used to waiting for a bus for a long time.
Iris: I think quality of some roads is really bad. It's hard to move on them. There are also too many dogs here. I'm very afraid of them. In our country some of dogs bite people. At first I was really afraid of them, but now I realize that they're just quite friendly. I even like them now.
 What Chernivtsi people should change to attract foreign tourists?
Iris: I think everything depends on whether people who come here are in harmony with themselves. Tourists can easily find information here. There are a lot of clothes stores and restaurants, which have an easily recognizable appearence. It would be great if there was more information in English. But, as for me, when you come to some new city, you should only enjoy your life. And everything will be okay. Your weather is very cozy. The environment is really good. People are very friendly – that's the main thing we like about being here.
Jeason: I know that Chernivtsi people are really friendly. But Ukrainians from other regions don't know it. As for me, Chernivtsi people should introduce their city to the world.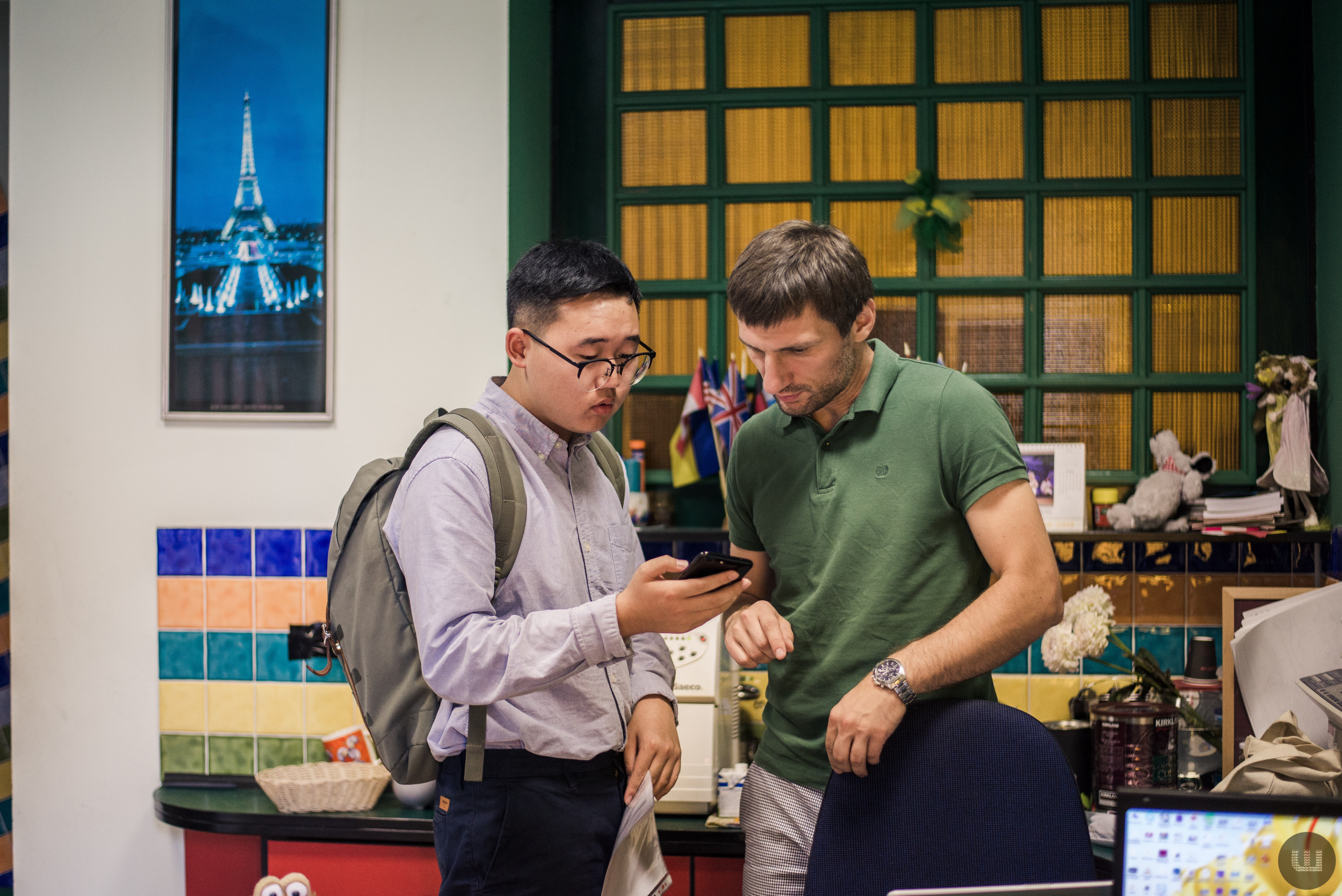 Iris: Chernivtsi people are really friendly, that's right. But sometimes you are too relaxed. It's about time plan. Such as, if you want to gather everybody, you should tell them at least one day before, instead of just telling people maybe about 5 hours ahead of the meeting. I mean, you should plan your day better. It's very important. You are really friendly and nice but sometimes so disorganized.
Jeason: You need to improve your English. It will help you to become an international city, like Lviv. Actually, you have almost everything to become the one. I think foreign languages improvement will show tourists that they can live and develop themselves here.
Anna Kolisnyk
Photos by Iryna Bolesta